Products
Select by Usage Scene
Outdoor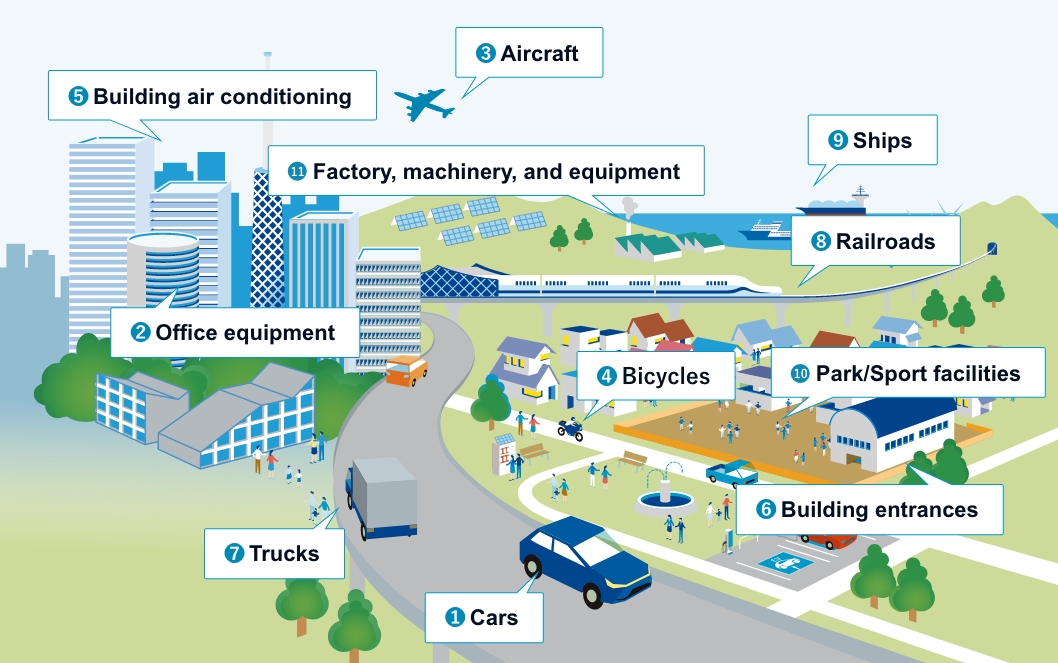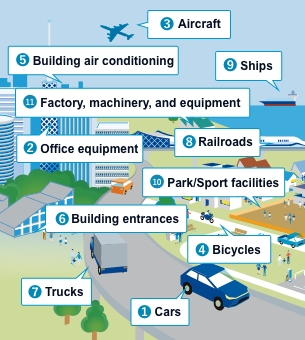 1

Cars

Our extruded aluminum multi-hole tubes and piping materials are used in automotive air conditioner parts (condensers), and our aluminum extrusions are also used in various other automotive parts such as structural members, bumpers, and roof rails.
2

Office Equipment

Our extruded tube material is used in the base material of photoconductor drums of laser copiers and heat rollers of the fusing mechanism.
3

Aircraft

Our extruded materials are used for wing members, various ribs, and beam materials. It is manufactured at manufacturing sites that have obtained AS9100 certification, the quality management system standard for the aerospace industry.
4

Bicycles

Aluminum extruded materials are used for front forks and rims that require high strength.
5

Building air conditioning

The heat exchangers and piping for multi air conditioners for buildings are mainly made of copper, but some use of aluminum materials has begun.
6

Building entrances

We manufacture shutter materials and waterproofing plates to prevent flooding damage to buildings due to sudden thunderstorms, etc.
7

Trucks

Aluminum extrusion using joining technology is used for the rear doors and side panels of truck beds.
8

Railroads

Many aluminum extrusions are used for railway vehicle structural components and interior materials. In addition, aluminum extrusion material is used for platform barrier doors, which have been installed in recent years.
9

Ships

Aluminum extruded materials are used for structural materials of ships, mainly 5083 alloys, which has excellent seawater corrosion resistance.
10

Park/Sport facilities

Extruded aluminum materials are used for playground equipment in parks, volleyball posts and basketball goals.
11

Factory, machinery, and equipment

Extruded shaped aluminum materials are used for air cylinders used in machinery and equipment, and our free-cutting alloys are used for valves, connectors, and other parts that require high precision for cutting.
Indoor
12

Mobile devices

Extruded material offering high strength and excellent designability is used in smartphone housing frames.
13

Room air conditioners

The use of aluminum materials is progressing, especially for outdoor units, as a switch from copper materials. It is also being considered to use aluminum for connective piping.
14

Computers/Electronic devices

Aluminum extrusions are used for housing parts and heat sinks of electronic devices such as PCs.