Products
Fitting Technology
Lightweight, wide-width aluminum extruded parts at low cost.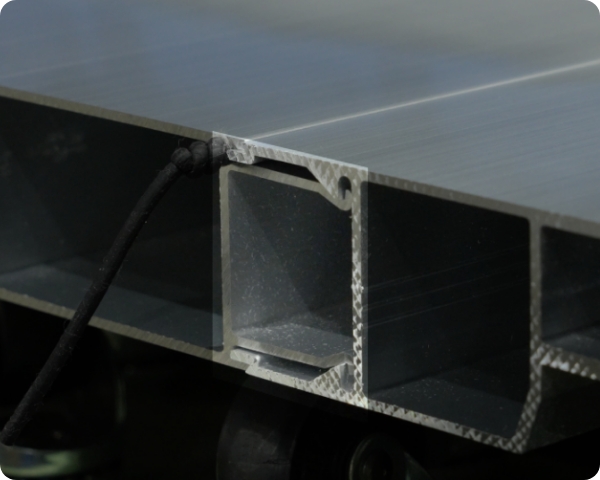 By fitting high-precision extruded materials together, this technology can create wide-width parts that are difficult to handle with extruded materials at low cost. The shape of the mating part, which was originally designed by UACJ, is a structure that does not easily dislodge. It has been used for many years as panel and rear door material for truck beds.
Features
Hollow aluminum extrusions can be joined to produce rigid, wide-width parts.
Our custom processing equipment can handle fitting to create 8-meter long parts.
Provides excellent corrosion resistance due to surface alumite processing. In addition, various colors can be developed using dyed alumite.
Features
Panel and rear door material for truck beds
Disaster prevention product (Flood prevention system MIZUYOJIN)
Capsule hotel units
EV battery cases
Lids for geothermal power plants
Scaffolding, etc.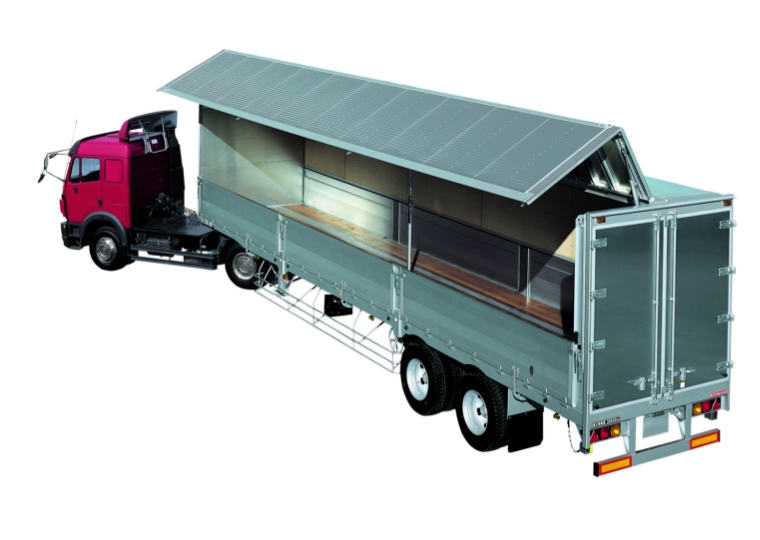 Panel and rear door material for truck beds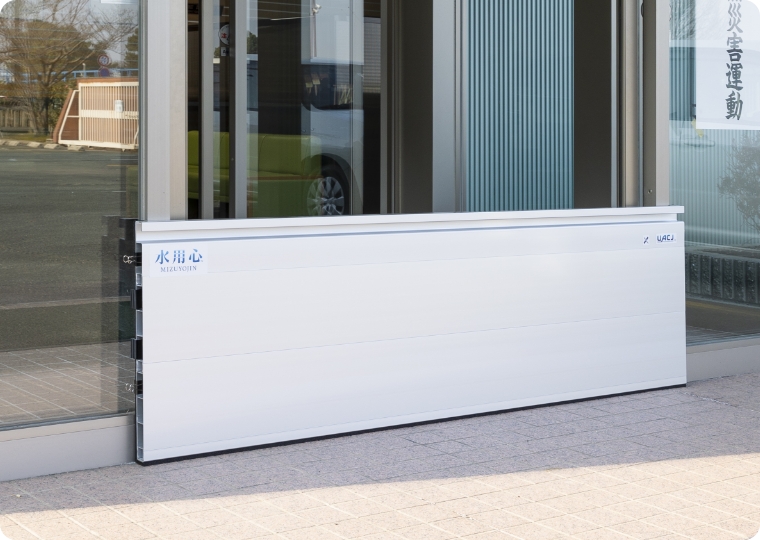 Disaster prevention product (Flood prevention system MIZUYOJIN)