About Us
We will do our utmost to provide products and solutions
that would not be possible without UACJ.
Aluminum is used in various ways in our daily lives and spreads out every corner of society, and Extrusion is the process of forming aluminum into a wide variety of shapes to take advantage of its characteristics. As part of the UACJ Group, a comprehensive aluminum manufacturer with a business history of more than 100 years, UACJ Extrusion Corporation has contributed to society in ways from developing and manufacturing products to various types of processing, including surface treatment, to meet the various needs of our customers based on our unique R&D and technological capabilities that take advantage of the characteristics of aluminum to explore the possibilities of aluminum, which is in increasing demand.
Furthermore, in order to help achieve a sustainable global environment and a decarbonized society, we will promote the improvement of material recycling rates and the reduction of CO2 emissions in the manufacturing process, as well as aim to reduce CO2 emissions in a wide range of fields such as transportation by taking advantage of the characteristics of lightweight and thermal efficiency. We will add new value based on our strength in the area of materials technology and do our utmost to provide products and solutions that would not be possible without UACJ.
As a part of the UACJ Group, UACJ Extrusion Corporation will continue to greatly contribute to society by becoming an indispensable presence in society together with aluminum under the slogan "Maximize the possibilities of aluminum in ways that contribute to society and the environment"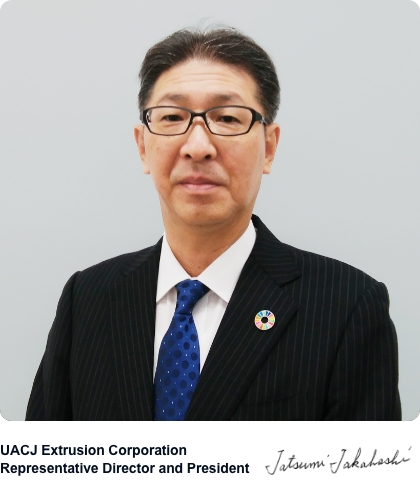 About UACJ Extrusion Corporation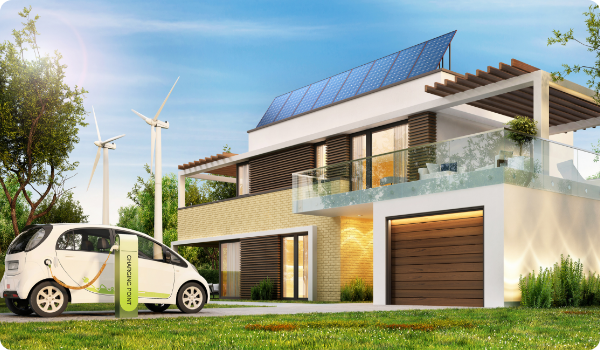 Achieving a sustainable society with
aluminum extrusion products supplied with sure-fire technology.
Leading the way to lightening the world, by supplying a truly diverse lineup of aluminum products created by fine-tuning sure-fire technologies and materials development capabilities cultivated over many years, and also creating processing methods catering to the needs of society.
UACJ Group Philosophy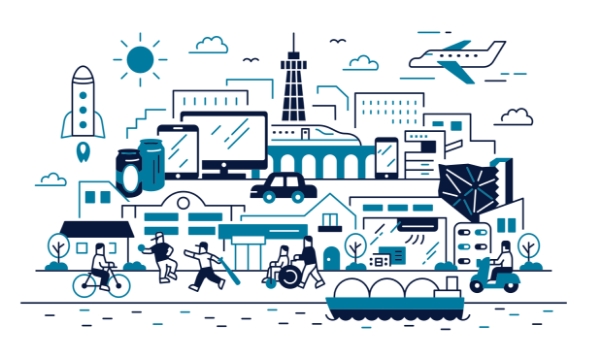 Lightening the world by fine-tuning aluminum and
reducing environmental impact.
The demand for lightweight and strong aluminum with excellent recycling characteristics continues to soar worldwide. We are aiming to lighten the world by supplying high-quality aluminum to improve our lifestyles and achieve a sustainable society.