Our Business
Main Facilities and Processing Technologies
UACJ Extrusion Corporation uses a variety of extrusion methods to produce various types of tubes, bars, shaped materials, and other components used in transportation equipment including automobiles. While taking advantage of the characteristics of each manufacturing site, we produce extruded aluminum products with high added value such as high strength and difficult shapes to meet diversifying needs.
Main Facilities
Direct Extrusion Machine (for producing shaped materials)
UACJ Extrusion Corporation uses state-of-the-art direct extrusion presses to handle the production of all types of shaped materials, including automotive parts and shaped materials for industrial equipment and transportation equipment. Press sizes range from 6 inches to 16 inches (for both direct and indirect extrusion methods) to meet strict requirements for dimensional accuracy.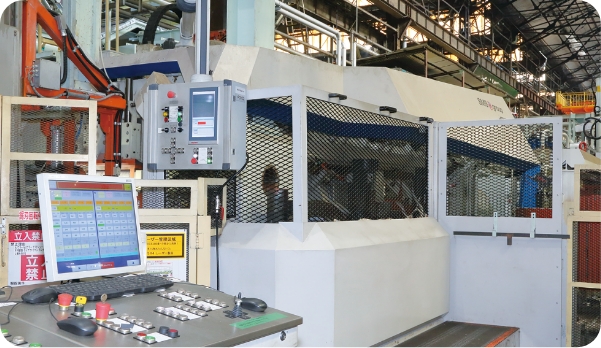 Indirect Extrusion Machines (for producing tubes and bars)
We have a total of seven indirect extrusion machines in Oyama and Nagoya that are necessary for manufacturing various high-strength products using an extrusion method based on proprietary technology. Having this number of machines makes us the largest manufacturer of aluminum products made using indirect extrusion in Japan. We provide high-precision tubes and bars such as front forks for motorcycles and materials used in office automation equipment, including cameras.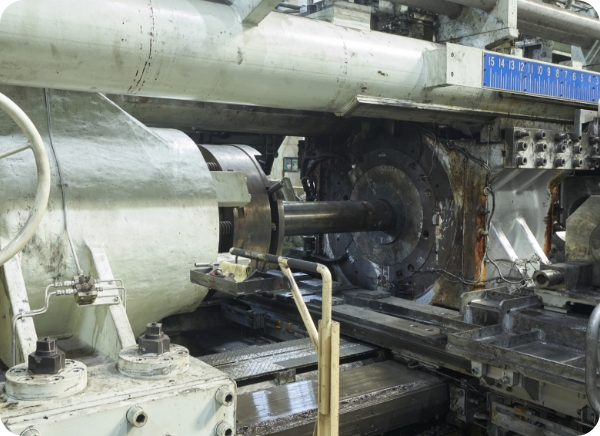 Vertical quenching furnace
We have the two vertical quenching furnaces (in Oyama and Nagoya), which is unique in Japan, capable of maintaining the high quality of aircraft materials and other products during the quenching stage to meet demands for high precision and high quality.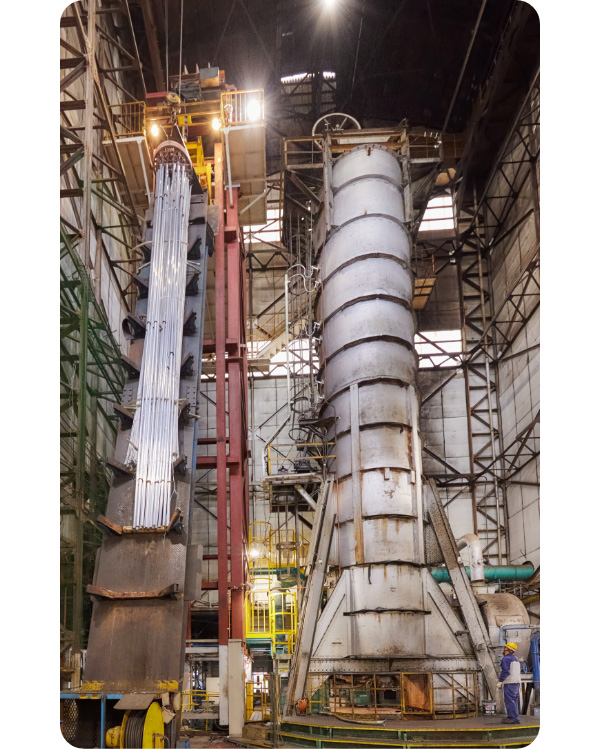 Large-sized Bull Block Coil Drawing Machines
These machines are primarily used to manufacture coil used for automotive piping. The coil is wound directly from when it is extruded, and the coil cage is equipped with an automatic transport line and an automatic warehouse management system to reduce labor and streamline production.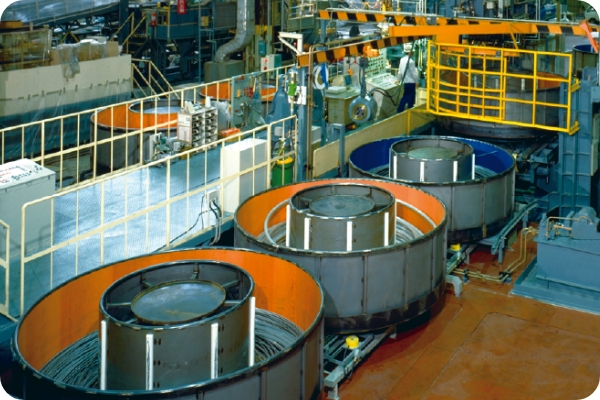 Alumite (Surface Treatment) Line
Anjo Works is home to a horizontal suspension type line that can handle products with lengths up to 6 meters. It is used for various applications such as side panels of truck beds and construction materials. Various surface finish specifications are available.
Processing Technologies
Machining
Machining centers are used for high-precision machining. Our NC machines can process long materials up to 3 meters in length to meet the needs of our customers.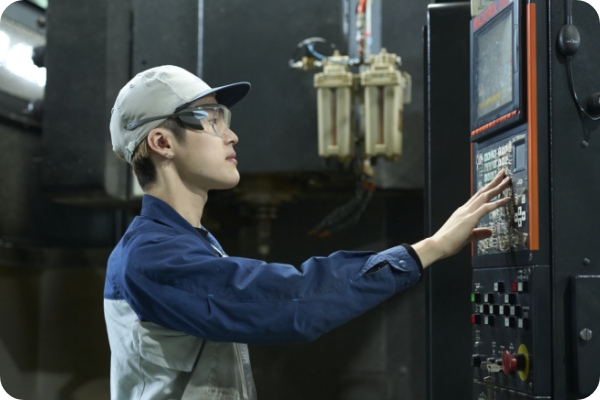 Multi-Bender
Using a CNC multi-bender, this 3-dimensional bender (operated by UACJ Extrusion Gunma Corporation) can achieve complex, continuous 3-dimensional bending which is difficult to achieve with conventional bender processing while reducing the time required to prepare for mass production and significantly reducing die costs.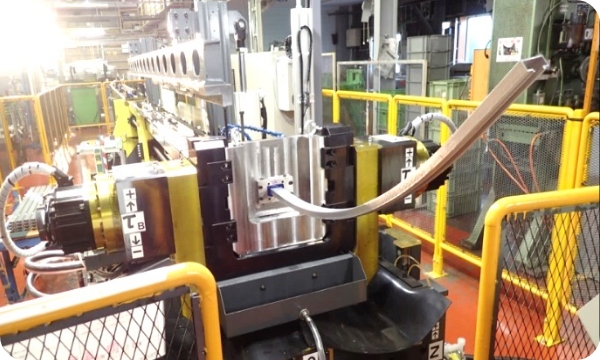 Pressing, Bending, and Cutting
For pressing, our location in Gunma in particular is equipped with 20- to 80-ton presses for drilling, die cutting, and other types of processing. We also able to provide some types of processing for aluminum panels. In addition to precision cutting, angle cutting, automatic pipe cutting, etc., we also perform three-dimensional cutting.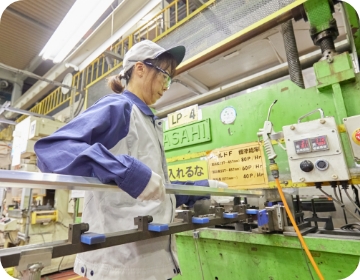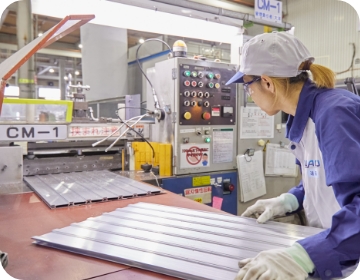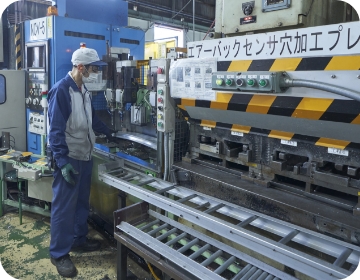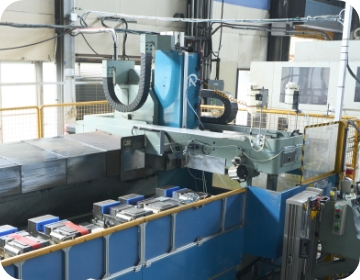 Fitting
Products that use our fitting technology, such as the side panels for truck beds and water stop panels, are lightweight and cut down labor time because they do not use bolts, etc. Our products that take advantage of the characteristics of aluminum are widely used.